1925 E Deere Ave
Santa Ana, California 92705

7am-9pm
Monday-Saturday
Commercial Hood Repair
Restaurant owners and operators understand the importance of having reliable, effective providers for restaurant hood repair. Service must be urgent, so we have all the parts in stock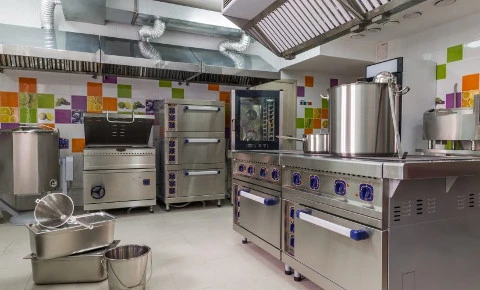 Restaurant Hood Repair Service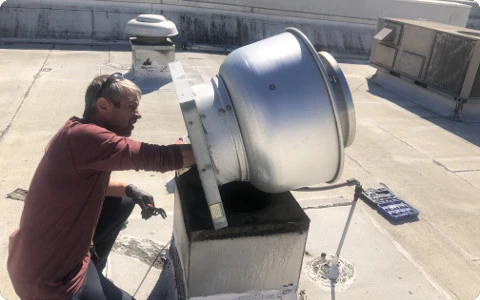 Commercial hoods are one of the most essential pieces of equipment to your business and as such, the decision on a provider for maintenance and repair of this critical piece of equipment should not be taken lightly. You should work with a company that understands your needs and is reliable and prompt in their communication while providing a high level of quality as well. Luckily for you, we provide all of those things and more. We're the right partner for all of your emergency industrial hood repair needs.
If you own or operate a business, you know that kitchen hood repair is needed now and then to keep your restaurant moving and maintain your ability to serve your customers. When the time comes that you need commercial hood vent repair or restaurant exhaust fan repair, call us to get the very best service and access to our full suite of solutions for your commercial exhaust.
Why Should You Turn To Us For Services?
The Good Repairman serves dozens of restaurants and other businesses in Orange County,
so we've developed an extensive suite of services for our customers, including repairs,
new system installation, replacement of old equipment, or maintenance and cleaning.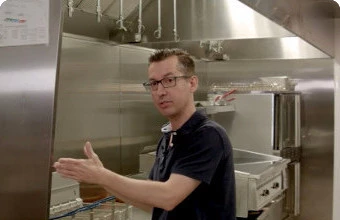 Minor Repair
If something does end up going wrong in your restaurant, then you're going to want a service to address the matter quickly. We are well-versed in all the modern commercial hood repair models and can help you with anything that goes wrong with your hood. We'll schedule a convenient time to service your hood and provide you with a prompt, courteous commercial hood repair.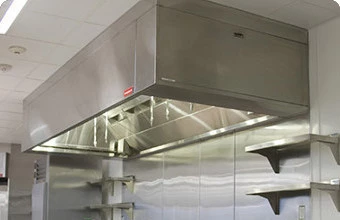 Maintenance
If you want to avoid having to deal with more expensive repairs, maintenance is the way to go. Routine maintenance on your restaurant hood can address any problems before they break your hood and lead to more expensive work that needs to be done. We offer full commercial hood maintenance that lets you get ahead of the ball when it comes to your hood and increases your margin through expense reduction.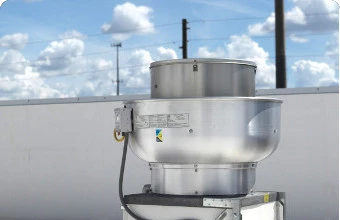 Installation
Starting a new business and not sure where to start? Call us, we will quickly calculate and offer a profitable deal. It is our competence to install both a simple hood without a belt and equipment capable of providing air exchange in a large manufacturing enterprise. Very often, when installing a hood in large industrial plants or restaurants, you have to use a crane.
Still, Have a Problem? Order Hood Repair Online
Schedule Now
What types are we fixing?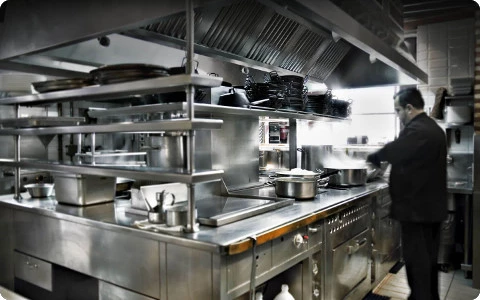 Maybe you didn't see the name of your restaurant hood on our website, that shouldn't worry you. Good Repairman provides repair service for a wide variety of commercial hoods:
Type 1 (Grease hoods)
Type 2 (Condensate Hoods)
The main difference between the two types is that Type 1 hoods are designed to remove grease from the air, while Type 2 hoods are designed for use in commercial kitchens without grease-emitting appliances (such as grills, broilers, or deep fryers). We also offer customized solutions to meet the needs of any restaurant or commercial kitchen owner. Choose us without a doubt.
Common Issues With Restaurant Hood
Did you notice something like this? Then don't wait. Decide to renovate your commercial kitchen hood:
Contact our reliable repairmen for any problems with your hood
Call us at 949.394.0845 to schedule a hood repair, or fill out the form on our website
Doesn't start after power is on
The motor is audible, but there is no thrust
Feel the vibration
The system works much louder
Interruptions from work
Smoke is emitted during operation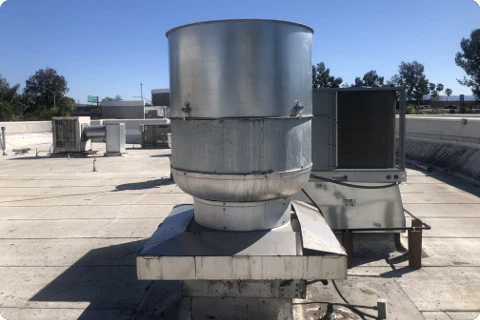 To get your commercial hood repaired quickly and by a reliable company that you can trust, call us today! We can help you with any maintenance or repair issue relating to your commercial hood.
Book an Appointment
We Have All The Parts In The Van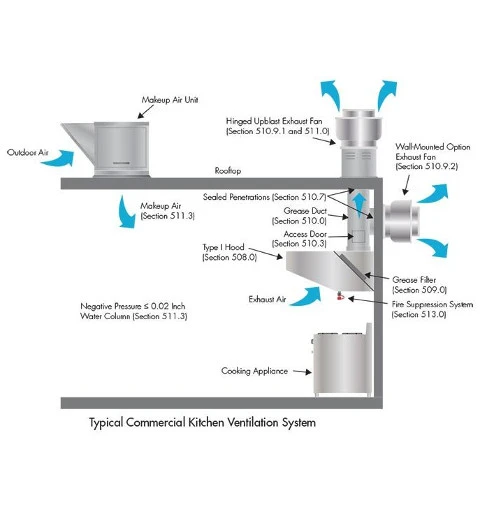 Regardless of the problem, at Good Repairman we are ready to provide the equipment and materials to replace the parts on any restaurant hood.
Belts
Bearings
Ducts
Motor
Shaft
Housing
Foundation
Wires
Gaskets
Wheel
90 days warranty on installed parts. We purchase all parts from official dealers and also use only brands that have been proven for decades. Over 25 years of experience in the maintenance of restaurant exhaust fans.
Schedule Now